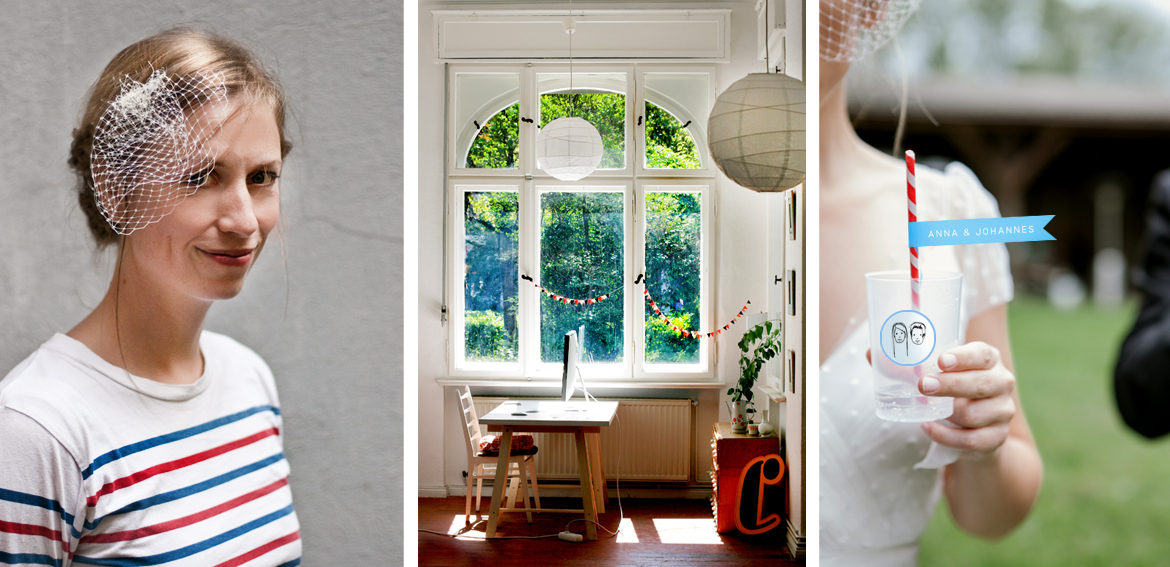 Hello.
 Nice to meet.

HI. STUDIO JA JA, THAT´S ME: ANNA HAERLIN.
CREATIVE DIRECTOR FROM BERLIN.
Studio Ja Ja is my project of the heart, as I love weddings and everything that goes with it. In recent years, I have designed all sorts of wedding designs for friends and acquaintances. Now they all got hitched and I'm still not tired of it: more weddings! More "Yes, I do". More "Happy wife, happy life". This is how my idea came up: a studio for the most beautiful stationery one could imagine. My Studio Ja Ja. All my designs are created with loving attention for detail. Design, illustration, typography, beautiful papers and covers: this is what my heart beats for. And for pom-poms and pennant chains, hand-made of course.